History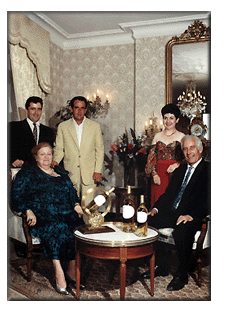 The estate was established in the mid-19th century by Monsieur Raymond-Lafon.
Although Château Raymond-Lafon was not able to be distinguished by the 1855 classification ( at the time, Château Raymond-Lafon was only five years old). It has always been recognized as on greatest wines of its appellation. At the turn of the century, Monsieur Louis Pontallier inherited the estate, and his family ensured its famed continuity.
In 1972, Francine and Pierre Meslier acquired the Château. An agricultural engineer from Montpellier, Pierre Meslier was able to apply his considerable experience with Sauternes wines to the agricultural running of his vineyard as well as to the vinification and the maturing in barrel of the wines of Château Raymond-Lafon. As for Francine Meslier, a vital participant in the estate's history, she took over the day-to-day management of the château.
Since 1990, their children Marie-Françoise, Charles-Henri, and Jean-Pierre have continued their parents' work.